Let's start this post out with some story time, shall we? This conversation happened at 3AM when Cecilia was about a week old and wasn't sleeping unless we were holding her:
K (walking down the stairs, holding the baby – or so I think. Brendan is awake on the couch, talking out loud): Who are you talking to?
B: Umm…the baby…
K: I have her!
B: No, I have her…
K: WHO DO I HAVE?!?
B: (laughing uncontrollably) You have Snoopy.
Yes, I was holding my childhood stuffed dog like a baby and legitimately thought it was my child. Also yes, I still have Snoopy. You're not judging me right? RIGHT?
I thought I would be a wreck with a newborn. I imagined it being a huge mental struggle for me every single day. Motherhood is not without it's challenges, of course, but I feel much more stable than I imagined. (Above story aside.) Plus, I'm feeling 100% better than I did while pregnant, both mentally and physically. (YAY.) The hardest part is waking up multiple times a night, praying baby girl will please oh please go back to sleep when I finish feeding her.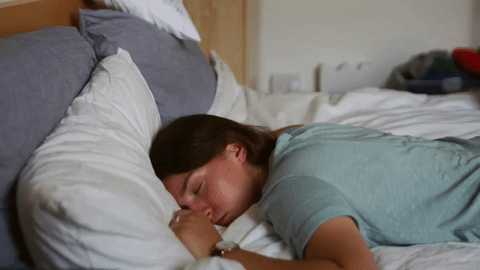 Still, once I wake up for the day I'm good. (KNOCK ON WOOD x1000) I swear I'm still running on adrenaline and joy that this little angel is here.
In other news, I'm cleared to exercise! As much as I wanted to sprint out the door for a run the moment my doctor freed me from exercise jail, I didn't. I'm concerned about keeping my postpartum body healthy – it seems like such a fragile transition from pregnancy and labor. I've been vigilant about only doing safe, low impact exercises for now. I'm focused on mobility and physical therapy-type exercises and getting stronger. (It makes me feel so productive!) I've been inactive for the past nine months so for me, it's key to build strength before I start pounding the pavement – especially in areas affected by pregnancy like the pelvic floor and core. I'm also working on glute and hip strength as I've learned the hard way how important it is for runners to keep them strong and balanced!
On that note, I'm loving this feeling of a "clean slate" when it comes to my muscles and running. I haven't run since February so my hypothesis is that any injuries and imbalances have worked themselves out with all the rest. (This is proooobably not backed by science; physical therapists and/or Bill Nye the Science Guy please weigh in.)
This is the longest I've gone without running and exercise since junior high. Because I feel like I'm starting from the verrrry beginning, mentally it feels easier to "do the right thing" instead of what I know I was once capable of. Meaning: unlike when I'd try to return from an injury and run my old paces (dumb), now I'm so out of shape I don't have a choice but to take it slowly!
Because I've been so focused on taking care of my body (and am fascinated with human movement in general), I've become obsessed with strength coaches and physical therapist's Instagrams. They're even helping me as I'm studying for the NSCA Certified Strength and Conditioning certification! (I'm not sure if I want to do anything with it; I mostly just love learning.)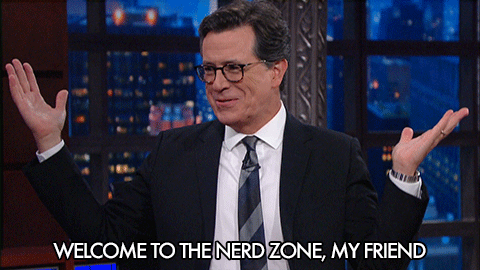 Some helpful movements for runners from my favorite account, @JoeTherapy:
Since I'm stuck at home now I'm also constantly on the hunt for online workouts, so here are some I'm enjoying at about 7 weeks post-delivery. They're designed for postpartum women, but I think they could be great for anyone looking for some gentle strengthening and stretching as well:
20-Minute Pelvic Floor Strengthening (try the free 5-day trial to test the video)
10-Minute Postpartum Core Strengthening (try the free 5-day trial to test the video)
12-Week Postpartum Workout Plan
15-Minute Upper Body Stretching
What are your favorite at-home workouts?! Hook me up!