I finally tried my first Orangetheory Fitness class! It has been on my list of workouts to try for at least a year, so when my friend Rachael invited me to a birthday class in West Hollywood, I immediately signed up.
It was a trek to get there (over an hour driving one way because of traffic!) but I'm so happy I went – it was totally worth it. I left with a endorphin high, feeling like a completely different, happier person than before the class. When I got home I found myself researching pricing and locations – I want to take another class ASAP!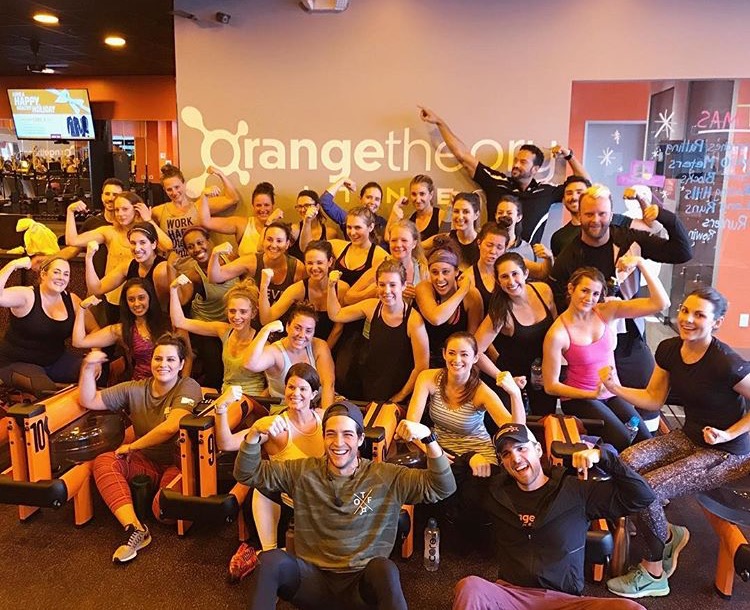 I shared a few videos on SnapChat and got a couple questions about the workout and my experience, so I wanted to post a more detailed recap of my first Orangetheory class.
About Orangetheory:
Orangetheory Fitness is a chain of fitness studios with group classes that focus on heart rate training through interval workouts. I started using a heart rate monitor during triathlon training a few years ago and found the data incredibly fascinating. (My biggest lesson? My slow/recovery runs weren't even close to slow enough.)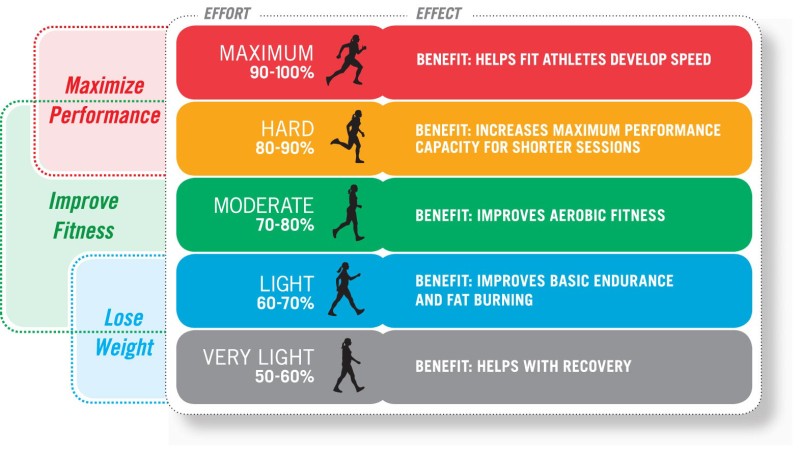 They give you a chest strap with a heart rate monitor attached when you arrive. You'll see your name and heart rate in a small box on TV screens in the studio. The box changes color based on the zone you're in (blue, green, orange, red). Your goal is to get in the orange zone for 12+minutes in the 55-minute class. You know you're in the orange zone when you can't talk or maintain that pace for more than a minute.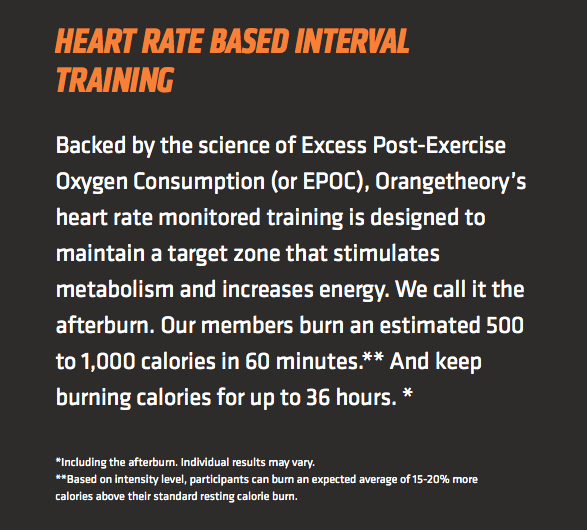 We started with a warmup of 10 each of jumping jacks, pushups, squats, repeated for a couple minutes, then my group began on the floor with strength training. Photos and the # of reps for each strength exercise are also on TVs. (The instructor demonstrates them as well, of course!) We then moved to the treadmill, where we started with a comfortably hard pace for a couple minutes (at an incline), then pushed it for 90 seconds, then 1 minute all out. (This is the sweet spot for getting in the orange zone!) The instructor offered options for all different levels, from power walking (walkers bumped their incline higher than runners) to sprinting. We then moved to the rowing machine, where we had to reach a certain distance and then do jump squats, then repeat until time ran out. We repeated this circle 4 times (with different strength exercises each time) and finished with some quick stretching.
No class is the same, so don't expect this exact workout if you take class! The instructor also mentioned they don't normally do classes in the "tornado" style (how we switched stations every 6 minutes or so) but they thought that would be the best option because we had so many new people and it would be easier to follow along. The format will probably be a little different if you take a regular class.
Watching my heart rate on the screen was a great distraction from pain and exhaustion! I'd watch the numbers change as I increased and decreased my intensity. It was fun (but tiring!) to see what it took to get my heart rate into the orange zone.
For a girl who hates math, I'm weirdly obsessed with data and numbers (when they're calculated FOR me, that is) so I love that they emailed me this afterwards: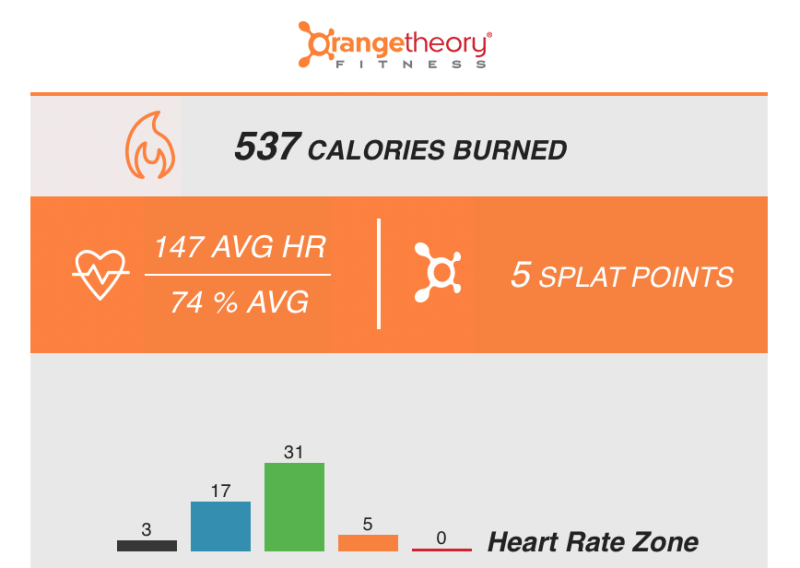 I'm wondering if my heart rate monitor or calculations were a little off (although I didn't even lie about my weight, LOLZ). Every time I did a treadmill or rowing interval I kept thinking "this can't be right!".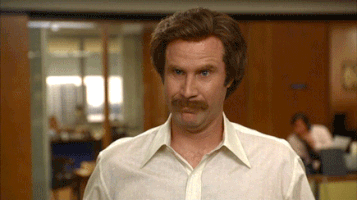 5 measly minutes in the orange?!
I don't know how I was in the blue for that long, but I think it's because I wasn't feeling super challenged with the weights (my own fault, I should have chosen heavier options). I was trying so hard to get in the orange zone, especially on the treadmill. Even though I was sprinting uphill and couldn't breathe or talk, I still barely got into it! Maybe I wasn't working hard enough, but I felt like I couldn't do much more. I do wonder if maybe it's in my head…that I could push harder.
A girl next to me was having trouble with her numbers (her heart rate was at 12, which is obviously not correct!) and when she adjusted her monitor it shot up to 70, so perhaps my monitor was a little off. Who knows! I'm still excited to try again.
Have you tried OrangeTheory or heart rate training? Has it helped you?
In case you missed it, I started a newsletter! Here's the first. Subscribe here!